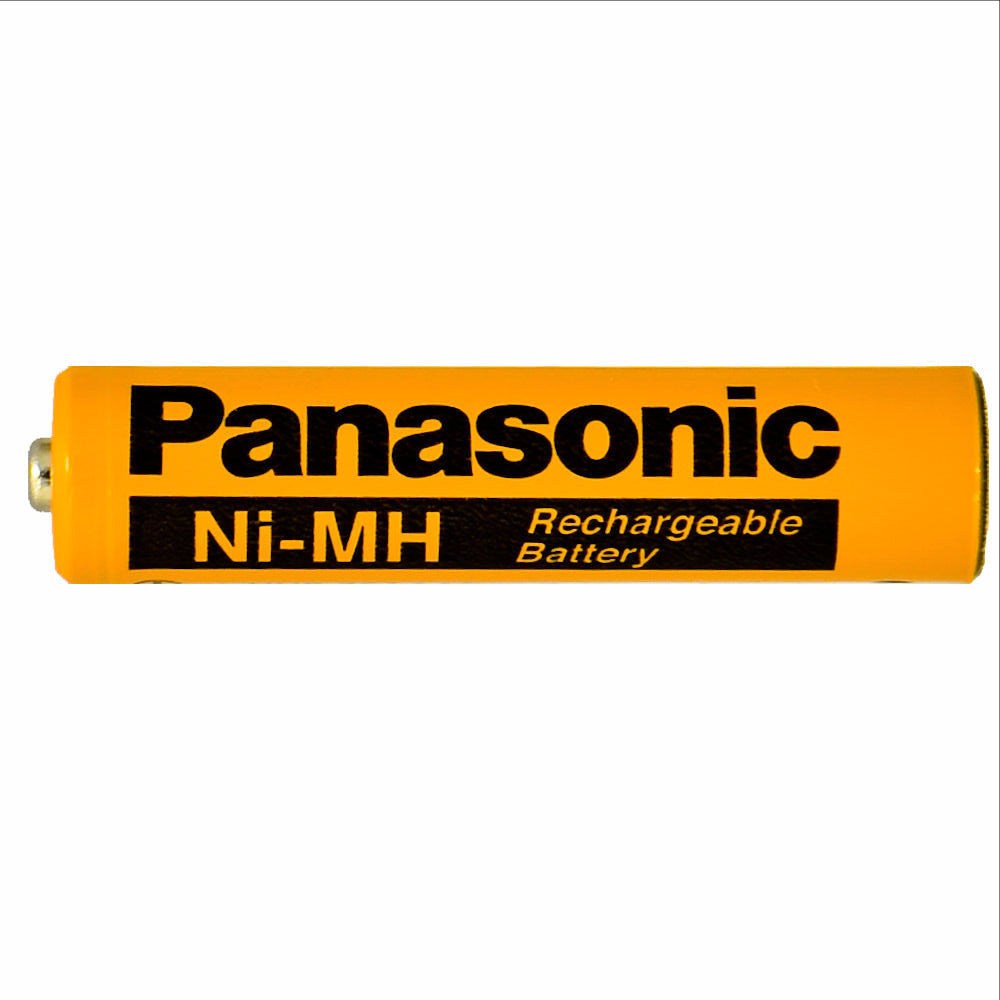 Panasonic
Panasonic AAA rechargeable Batteries
---
No International shipping for this product.
Order more, save more! Check out our quantity discount price!
P
anasonic Ni-MH battery have been developed and manufactured with nickel hydroxide for the positive electrode and Hydrogen-absorbing alloys, capable for absorbing and releasing hydrogen at high density levels, for the negative electrode. The Ni-MH battery technology is nowadays the Ni-CD ( nickel cadmium) successor technology for rechargeable and portable devices. All of Ni-MH batteries are cadmium-free, in order not to be harmful to human beings and our environment.
Specifications:
Model #: Panasonic AAA
Nominal Voltage: 1.2 V
Chemistry: Nikel Metal Hydrate
Capacity: 730 mAh
Height / Diameter:

0.41" Dia x 1.75" H (10.5mm x 44.5mm)

Standard Charge time: 1

6Hrs
 Replacement Battery for Panasonic cordeless telephone
Batteries in bulk without individual package.
---
Share this Product
---
More from this collection