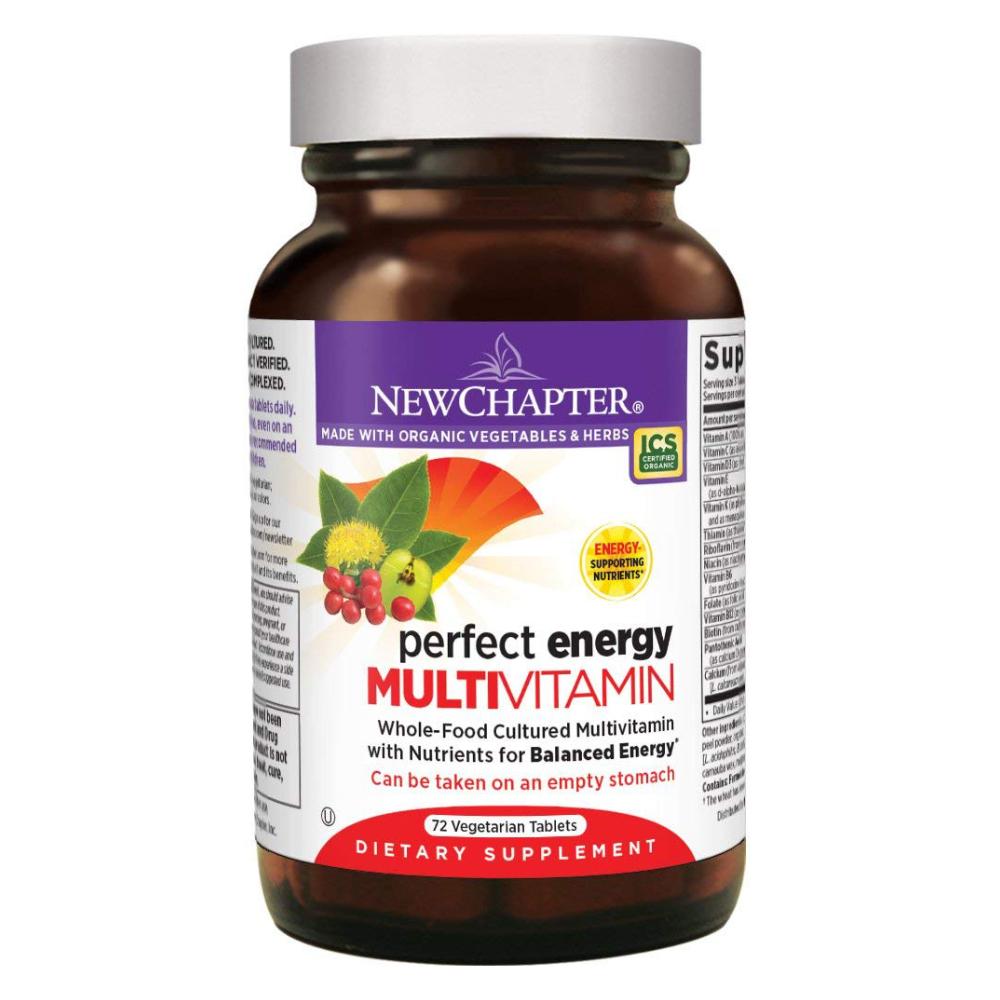 New Chapter
New Chapter Perfect Energy Multivitamin with Vitamin B12 + Vitamin B6 + Vitamin D3 - 72 Vegetarian Tablets
---
Details:
Made with certified organic vegetables and herbs, our Perfect Energy Multivitamin is a whole-food fermented nutrient blend delivering 22 minerals and vitamins, and complementary herbs including Maca, Green Tea, Schizandra, Turmeric, Rhodiola, Cardamom, and American Ginseng.
Perfect Energy Multivitamin converts proteins, fat and carbohydrates into energy with 8 fermented B Vitamins, and supports mitochondria (the cellular powerhouses) in providing energy for daily activities or workouts.*
Key Ingredients:
Maca: Stress and energy support 
Rhodiola: Stress adaptogen 
Green Tea: Promotes healthy aging, vitality, cardiovascular health*
*These statements have not been evaluated by the Food and Drug Administration.  This product is not intended to diagnose, treat, cure or prevent any disease.
---
Share this Product
---
More from this collection