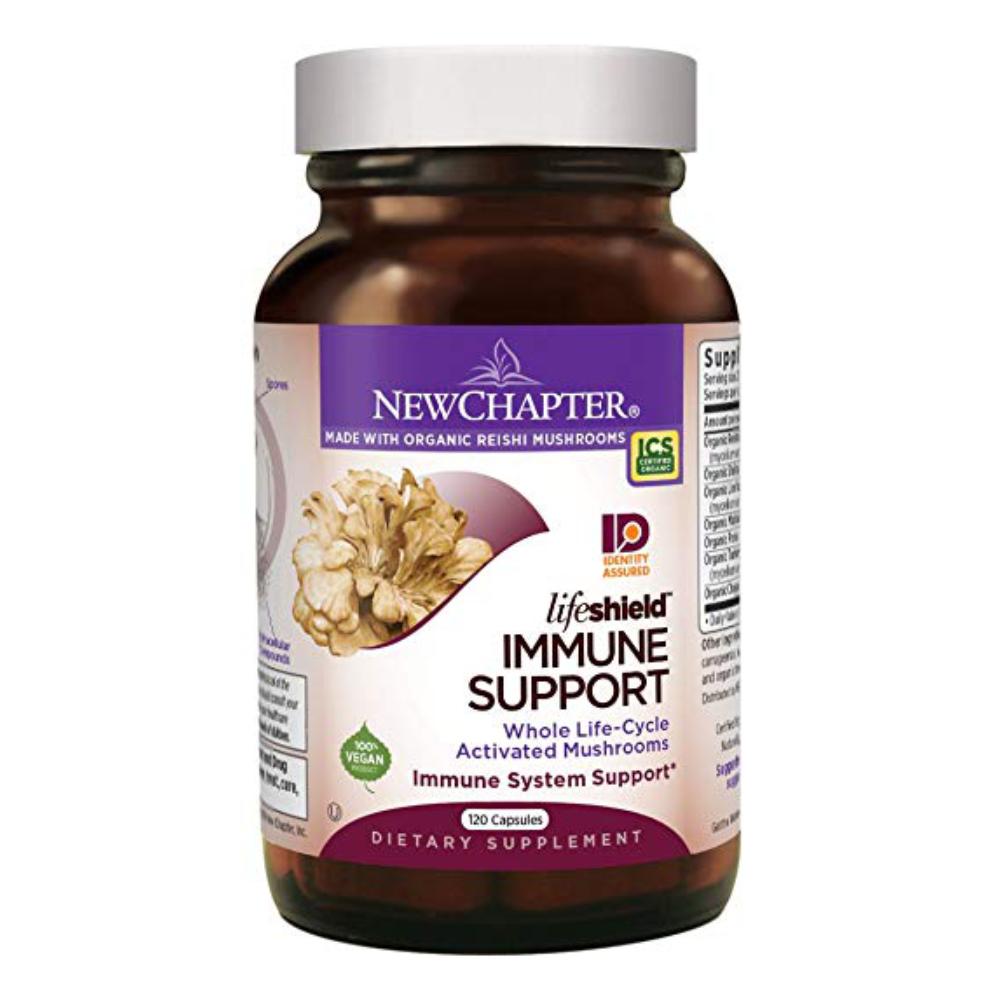 New Chapter
New Chapter LifeShield Immune Support with Organic Reishi Mushroom Vegan + Non-GMO Ingredients - 120 Capsules
---
Details:
Supports your immune system with an organic blend of Reishi, Shiitake, expertly formulated with whole, DNA-tested mushrooms grown to their maximum potential.*
LifeShield Immune Support uses a blend of all organic mushrooms, including Reishi, Shiitake, Lion's Mane, Maitake, Poria, Turkey Tail, and Chaga. Our LifeShield products are created with all-organic and vegan mushrooms, and harness the full potential of the mushroom's protective benefits.
Using the mycelium, extracellular compounds, fruiting bodies, and spores of our organic mushrooms, we've created a whole-food supplement to support your immune system, vitality, and overall wellness.* The species of mushrooms we use have been traditionally proven and scientifically researched for immune support.* LifeShield Immune Support takes each mushroom's whole protective shield to you in vegan capsules you take daily.
Key Ingredients:
Reishi: Supports vitality*
Lion's Mane: Promotes normal brain function and mental clarity*
*These statements have not been evaluated by the Food and Drug Administration.  This product is not intended to diagnose, treat, cure or prevent any disease.
---
Share this Product
---
More from this collection