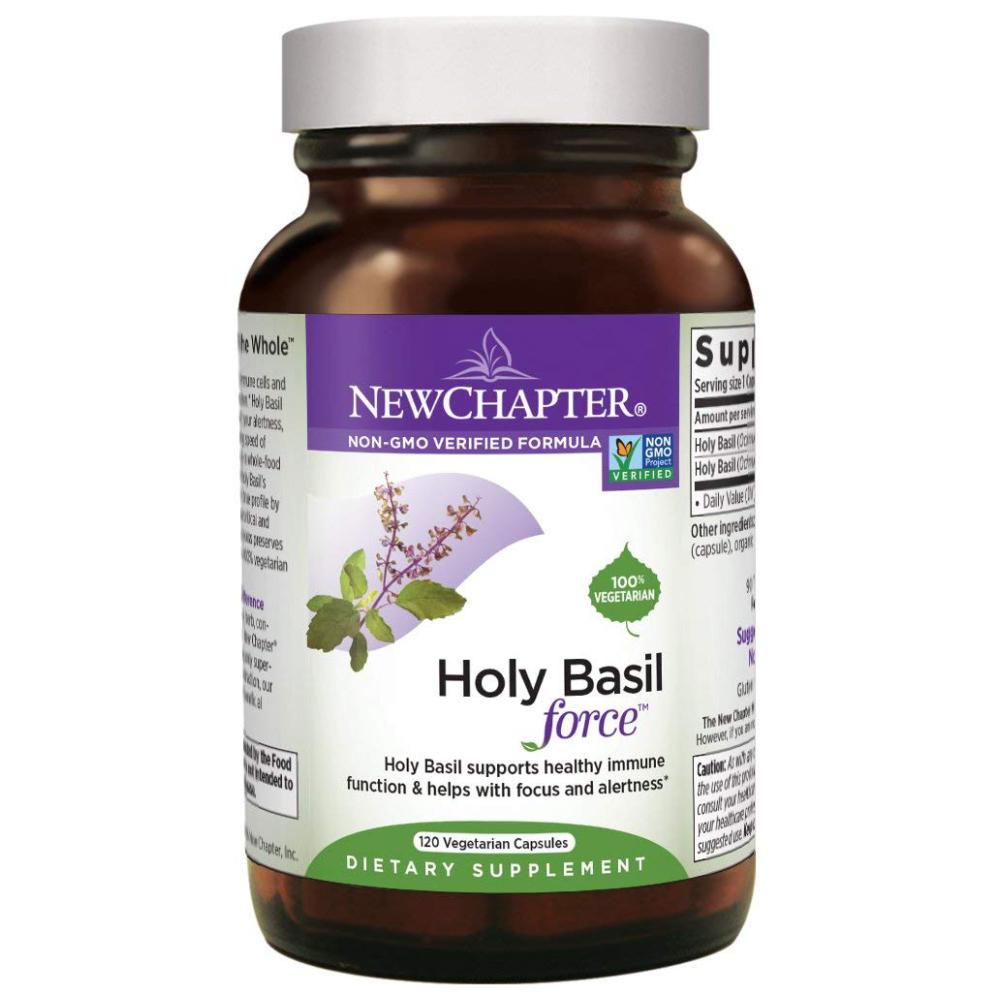 New Chapter
New Chapter Holy Basil Force Supplement Supports Healthy Immune System, Memory, Focus Non-GMO - 120 Vegetarian Capsules
---
Details:
Holy Basil Force is an herbal remedy made from the dual extracts of Holy Basil leaves. This plant, known as Tulsi, has been used for thousands of years for its many health benefits.
Holy Basil is known to promote cognitive functions, including alertness, focus, and healthy attention span.* Holy Basil Force has also been shown to help with your body's healthy immune function.*
Key Indgredient:
Holy Basil: Well-known in Ayurveda, "Tulsi" helps with focus.*
*These statements have not been evaluated by the Food and Drug Administration. This product is not intended to diagnose, treat, cure or prevent any disease.
---
Share this Product
---
More from this collection