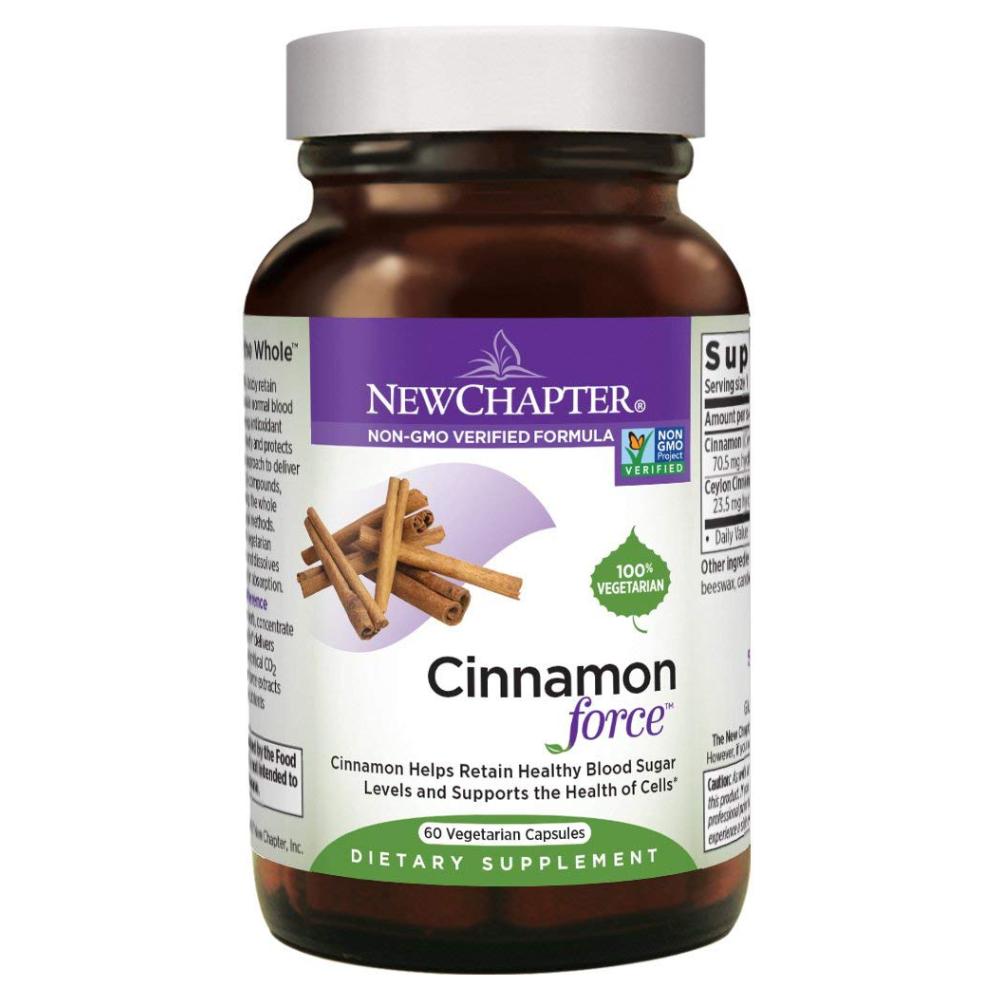 New Chapter
New Chapter Cinnamon Force Supplement for Blood Sugar Support with Antioxidant Action Non-GMO - 60 Vegetarian Capsules
---
Details:
Cinnamon Force is a whole-food supplement sourced from the bark of Cinnamon trees in Sri Lanka, just like the spice. Non-GMO Project Verified Cinnamon and our capsules are 100% vegetarian.
Cinnamon Force helps with healthy blood sugar level maintenance.* Cinnamon possesses a unique power amongst botanicals by assisting in the body's conversion of sugar (glucose) into energy.* Cinnamon Force promotes healthy weight management by helping glucose create immediate cellular energy instead of stored potential energy in the form of fat deposits.*
Key Ingredients:
Cinnamon: Helps the body retain healthy blood sugar levels*
*These statements have not been evaluated by the Food and Drug Administration.  This product is not intended to diagnose, treat, cure or prevent any disease.
---
Share this Product
---
More from this collection