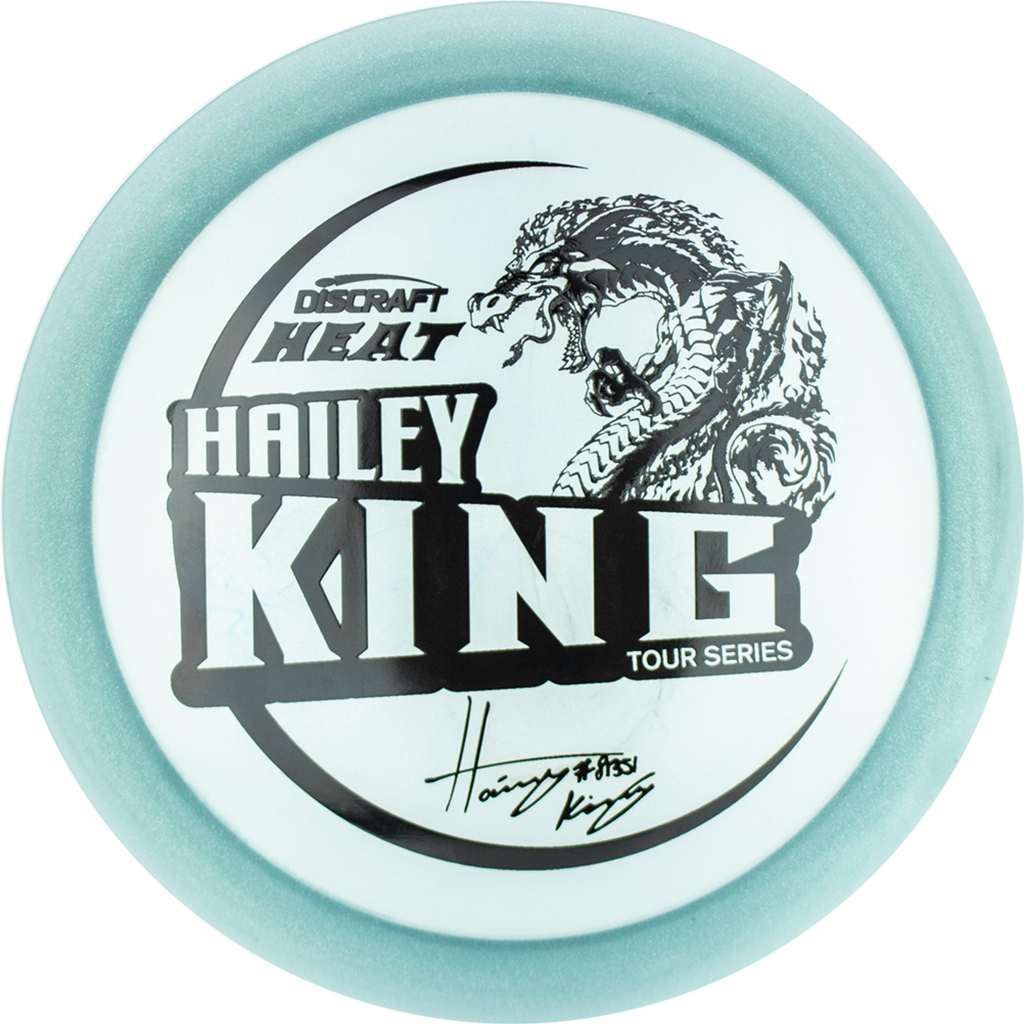 Discraft
Discraft Hailey King Metallic Z Heat Disc, 173-174 grams (Assorted Colors)
---
Hailey King Heat – One of the best young players in the game, Hailey King can absolutely bomb. This is a disc that Hailey loves to throw on glidey, wooded shots where the disc needs to hyzer flip and carve through the woods. The Metallic Z Heat has an amazing feel and they are fairly domey like most discs of this mold. The Heat is all about that glide and they want to stay in the air forever. The Hailey King Heat is a disc that can be used by all players, for more experienced players this will be a disc that can be used for big turnovers and rollers. The Metallic Z plastic on the 2021 Tour Series discs feels amazing and has a really clean look to it. Help support Hailey on tour with a Metallic Z Heat.
Discraft says this about the mold: "The Heat™ debuted as the 2014 Ace Race proto and quickly caught fire with players for its control, glide and distance at slower arm speeds. It has a smaller rim for easier grip, and is being hailed as a breakthrough in delivering improved distance for new and developing players."
Flight Numbers – Speed: 9 Glide: 6 Turn: -3 Fade: 1
*Please note that colors are selected at random. Disc and stamp color varies.
---
Share this Product
---
More from this collection