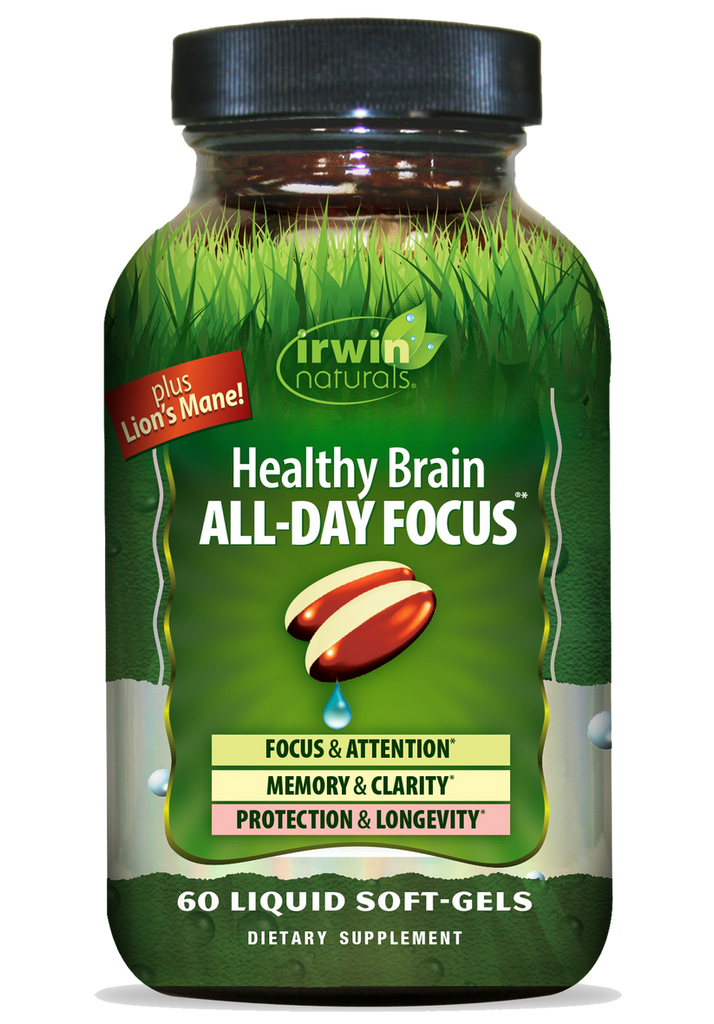 Irwin Naturals
Irwin Naturals Healthy Brain All-Day Focus 60 ct Liquid Softgels
---
Focus & Attention: Naturally derived Caffeine + L-Theanine is a synergistic combination that is also found in green tea that promotes a calm and focused cognitive state without overstimulation.* L-Theanine (aka "Zen in a pill") is an amino acid that promotes alpha-brain waves and protects the brain from overexcitation, keeping you calm, focused, and in the zone throughout the day.*.*
Memory & Clarity*: BacoMind® is an advanced preparation of Bacopa that has
been shown via preliminary clinical research to improve memory acquisition and retention in adults.* We've combined BacoMind® with standardized Ginkgo Biloba extract known for its memory-supportive effects, as well as Gotu Kola, traditionally revered in Ayurveda as one of the best herbs for the brain.*
Protection & Longevity*: This formula delivers the infamous longevity nutrient
Resveratrol in combination with targeted B-Vitamins that play important roles in the vascular health of the brain by supporting the healthy metabolism of homocysteine.* Additionally, this formula delivers the nootropic mushroom Lion's Mane along with concentrated Wild Blueberry Extract, Vitamin D3, and Omega-3 dense fish oil standardized to EPA and DHA for additional brain longevity support.
---
Share this Product
---
More from this collection